Winning Wine Bundle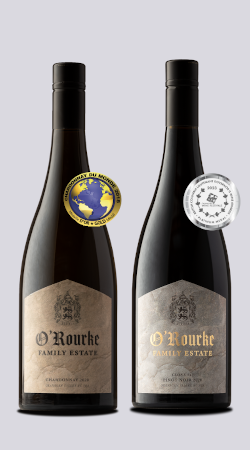 Secure your "Winning Wine Bundle" today. This prized 2-pack contains the following wines:
2020 O'Rourke Family Estate Chardonnay
This Chardonnay was named one of the Top 10 Chardonnay's in the World at the 2023 Chardonnay du Monde Wine Competition in France. The international panel of judges sampled more than 530 wines from 32 different countries and O'Rourke Family Estate was the sole Canadian winery to receive top honours this year.
2020 O'Rourke Family Estate Clone 943 Pinot Noir
This Pinot Noir was awarded a Platinum medal at the prestigious 2023 BC Lieutenant Governor Awards. 15 esteemed Western Canada judges gathered in April to blind taste over 500 BC wines and awarded only 13 Platinum medals.
Product Reviews